Loch Gallery specializes exclusively in Canadian and European historical works of significance, and established contemporary artists with an emphasis on paintings and sculptures. Established in Winnipeg, Manitoba in 1972, the gallery has become an institution, representing many of the country's most important living artists, while continuing to specialize in 19th and 20th century fine art. 
Over the years, we have quietly and confidentially established a number of the finest art collections in Canada. Collections of art such as these cannot simply be purchased. Paintings and sculpture must first be discovered, vetted, and then considered before asking a client to deliberate an acquisition. Loch Gallery offers expertise in the art of collecting. Our knowledge and commitment will ensure that you are building not only a collection, but also a timeless legacy that future generations will treasure.
Our expansion to Toronto in September of 2003, and in Calgary in July of 2006, has proven to be a great success and we would like to thank all our clients for their continued support. We would like to invite all of you to stop in at any of our three locations, or continue to visit our website for the latest news on artists, exhibitions and upcoming events.
Founder David Loch continues to oversee the Winnipeg, Toronto, and Calgary galleries.
Whether you are seeking your first piece of fine art or adding to an existing collection, we are happy to show you the latest works Loch Gallery has to offer and provide advice to assist with your selections.
Winnipeg
The historic St. Boniface district is home to Loch Gallery Winnipeg, a 6,000 square foot gallery space that showcases an exceptional collection of paintings and sculptures by Ivan Eyre and Peter Sawatzky. This location also specializes in historical works of Canadian and European art.
Loch Gallery Winnipeg is open by appointment. Please contact David Loch by phone 204.791.2239, or by email at davidloch@lochgallery.com.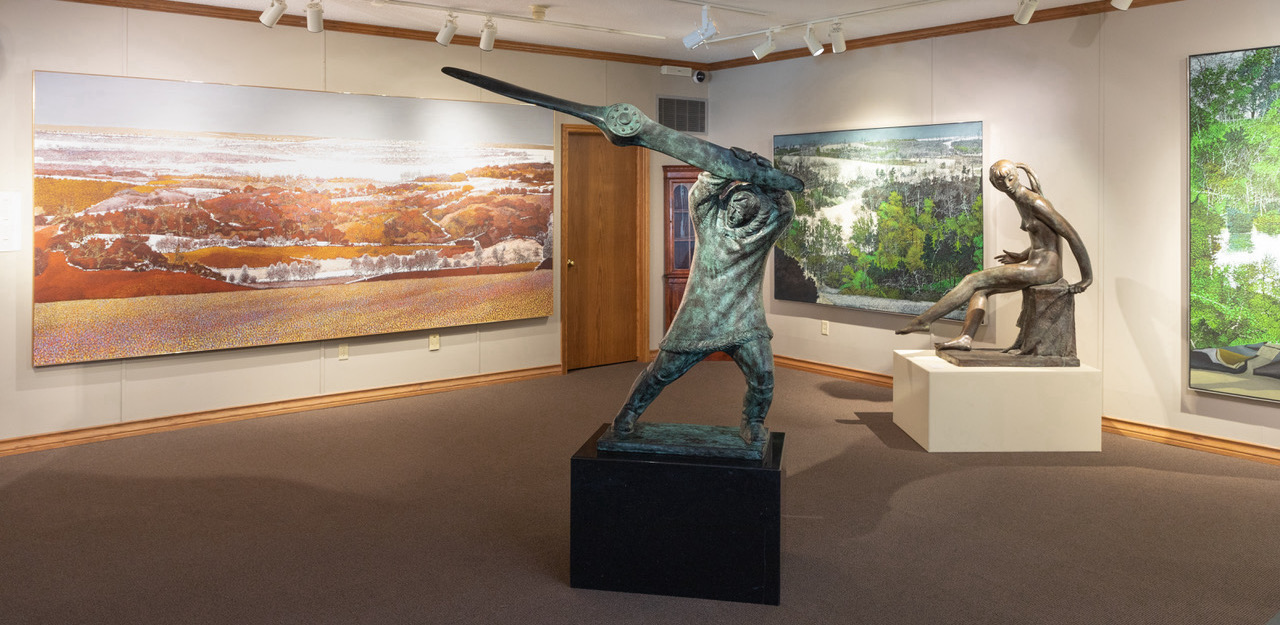 Toronto
Located in the exclusive Yorkville district, Loch Gallery Toronto, formerly the Nancy Poole Studio (1969 – 2003), has established itself as one of Toronto's leading galleries.
Alan Loch, Graeme Loch, Erin Flanagan and Nina Fereiro operate the Toronto gallery which features regular exhibitions of new work by our contemporary artists. Significant historical works are always being added to the gallery collection so be sure to enquire about the latest acquisitions when you stop by.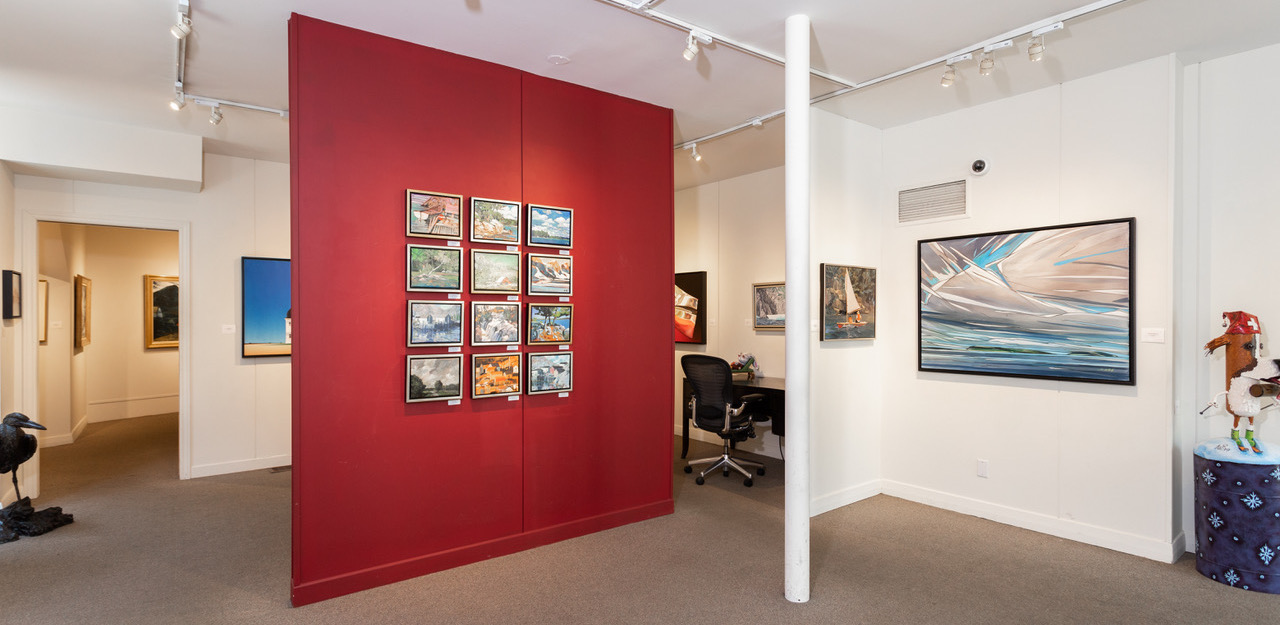 Calgary
Managed by Ian Loch, the Loch Gallery Calgary is located on vibrant 12th Avenue in the Beltline, directly across from beautiful Central Memorial Park. Two monumental bronzes stand outside the gallery doors. Ivan Eyre's Bird Wrap and Peter Sawatzky's Monumental Black Bear landmark our location.
Ian Loch and Melissa Cole invite you to visit the gallery and to view the collection of original artworks by significant historical and contemporary artists.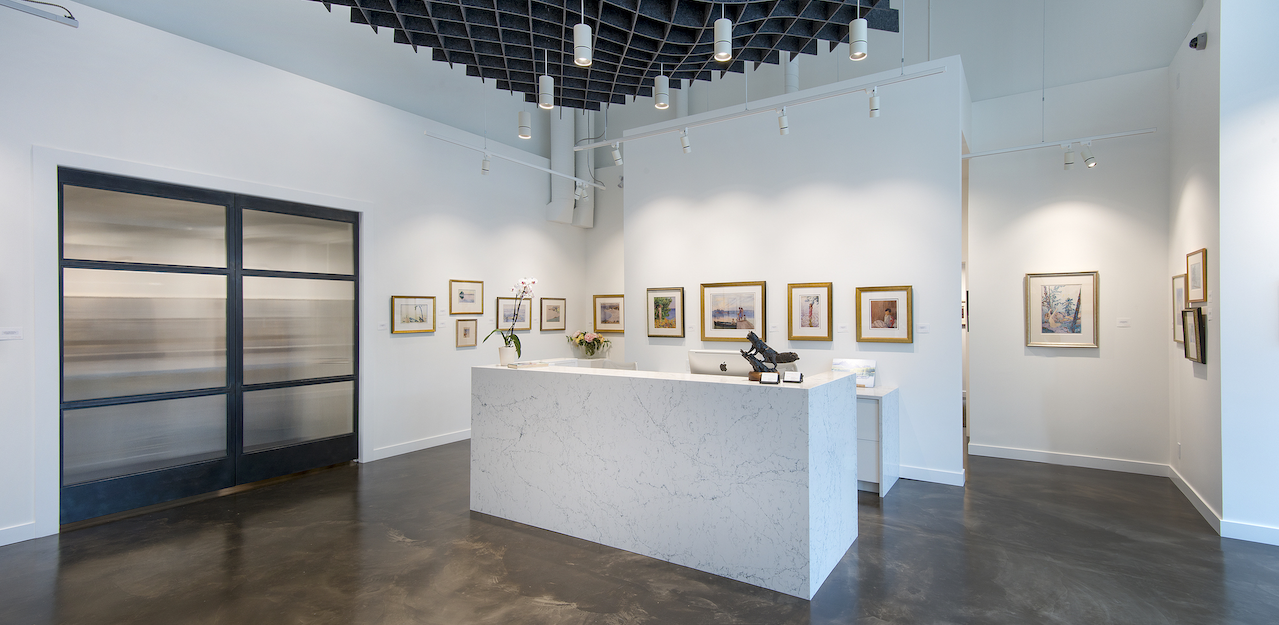 Community Support & Charity Work
Loch Gallery participates in work that gives back to our communities through volunteering and donations.
Alan Loch is a volunteer at Artworks for Cancer, a not-for-profit foundation whose mission is to bring works of art to cancer treatment units in hospitals across Ontario, transforming clinical areas into warm, hopeful and healing spaces for patients, their families and health-care providers.
Loch Gallery also donates artworks to annual fundraising events for the McMichael Art Gallery, the Banff Centre, Contemporary Calgary, and to the Children's Aid Foundation of Canada's Teddy Bear Affair, and the Art Gems Auction in support of Creative Works Studio.