Alexander Young (A.Y.) Jackson
"Seldom was there found a subject all composed and waiting to be painted; out of a confusion of motives the vital one had to be determined upon. Sketching here demanded a quick decision in composition, an ignoring or summarizing of much of the detail, a searching-out of significant form, and a colour analysis that must never err on the side of timidity. One must know the North country intimately to appreciate the great variety of its forms. The impression of monotony that one receives from a train is soon dissipated when one gets into the bush. To fall into a formula for interpreting it is hardly possible. From sunlight in the hardwoods with bleached violet-white tree trunks against a blaze of red and orange, we wander into the denser spruce and pine woods, where the sunlight filters through - gold and silver splashes - playing with startling vividness on a birch trunk or a patch of green moss."

Born in Montreal in 1882, A.Y. Jackson left school at the age of twelve and began work at a Montreal printing firm. In 1906, he undertook art studies at the Art Institute in Chicago. The following year he enrolled at the Académie Julian in Paris and remained in France until 1912. During this period, his painting was strongly influenced by the Impressionists. After his return to Canada, Jackson took up residence in Montreal and made many sketching trips to the surrounding countryside. Harris and MacDonald were impressed by Jackson's work and, in 1913, persuaded him to move to Toronto. A.Y. Jackson was a Canadian War Artist, a founding member of the Group of Seven and the founding President of the Beaver Hall Group as well as help form the Canadian Group of Painters.
Jackson's great sense of adventure carried him from the east coast across Canada to the Rocky Mountains of the west. Every spring, he made regular sketching trips to Quebec and travelled to the far regions of Canada during the summer, including the Canadian Arctic. In the fall, he returned to the Studio Building in Toronto where he lived until 1955, spending the winters painting canvases. He continued this active lifestyle until he was in his eighties.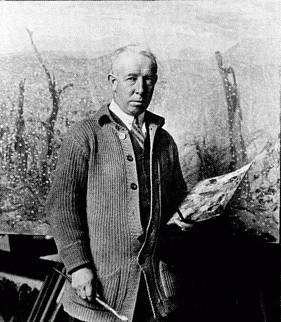 Available Artwork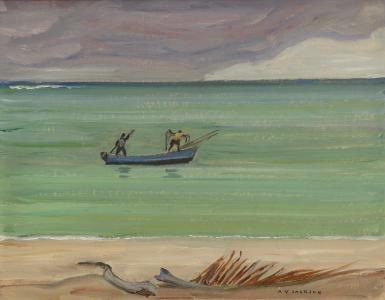 Fishing Boat, Tobago

Oil on Board
10.5 x 13.5 in
circa 1950
Price available on request
Algoma Rocks

Oil on Panel
8.5 x 10.5 in
circa 1923
Price available on request
Exceptional Sales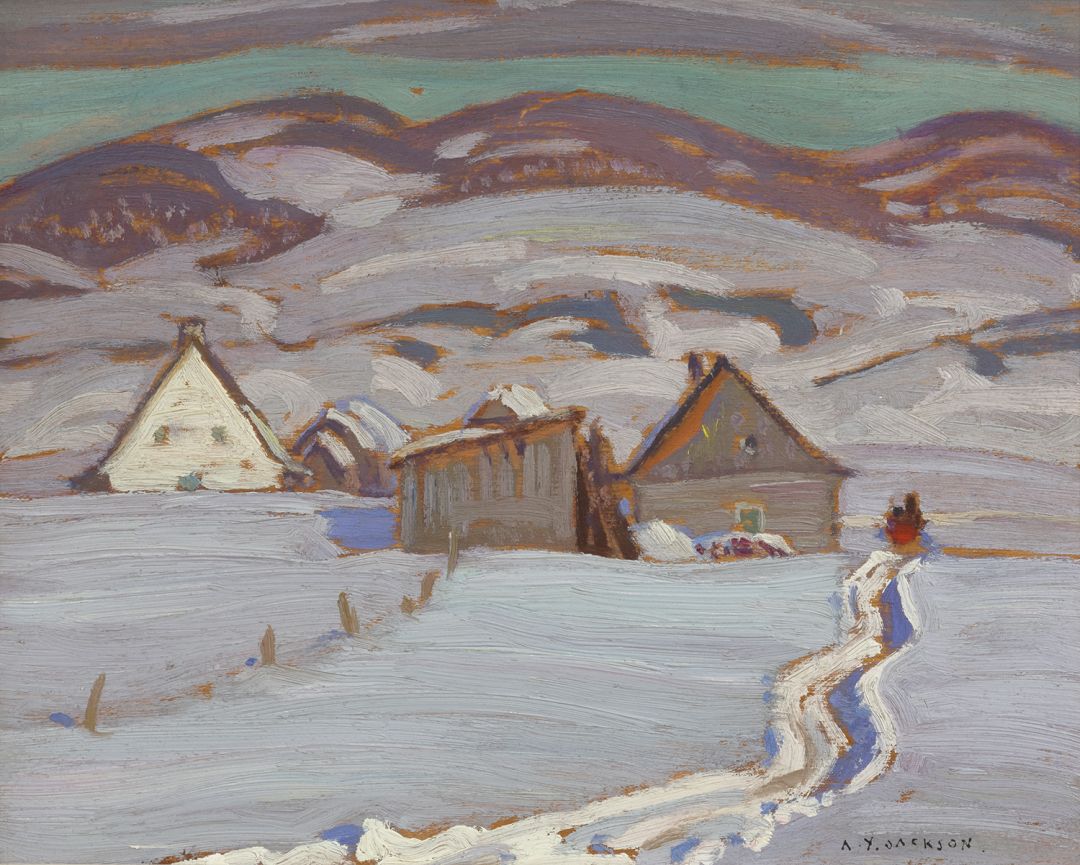 Winter, Baie Saint-Paul

Oil on Panel
8.5 x 10.5 in
circa 1924
Sold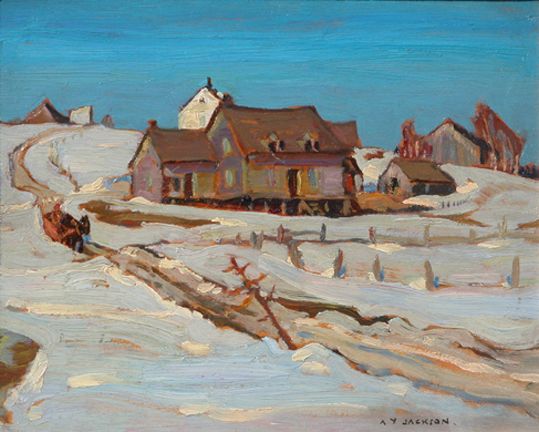 St. Irenee, Quebec

Oil on Panel
8.5 x 10.5 in
1931
Sold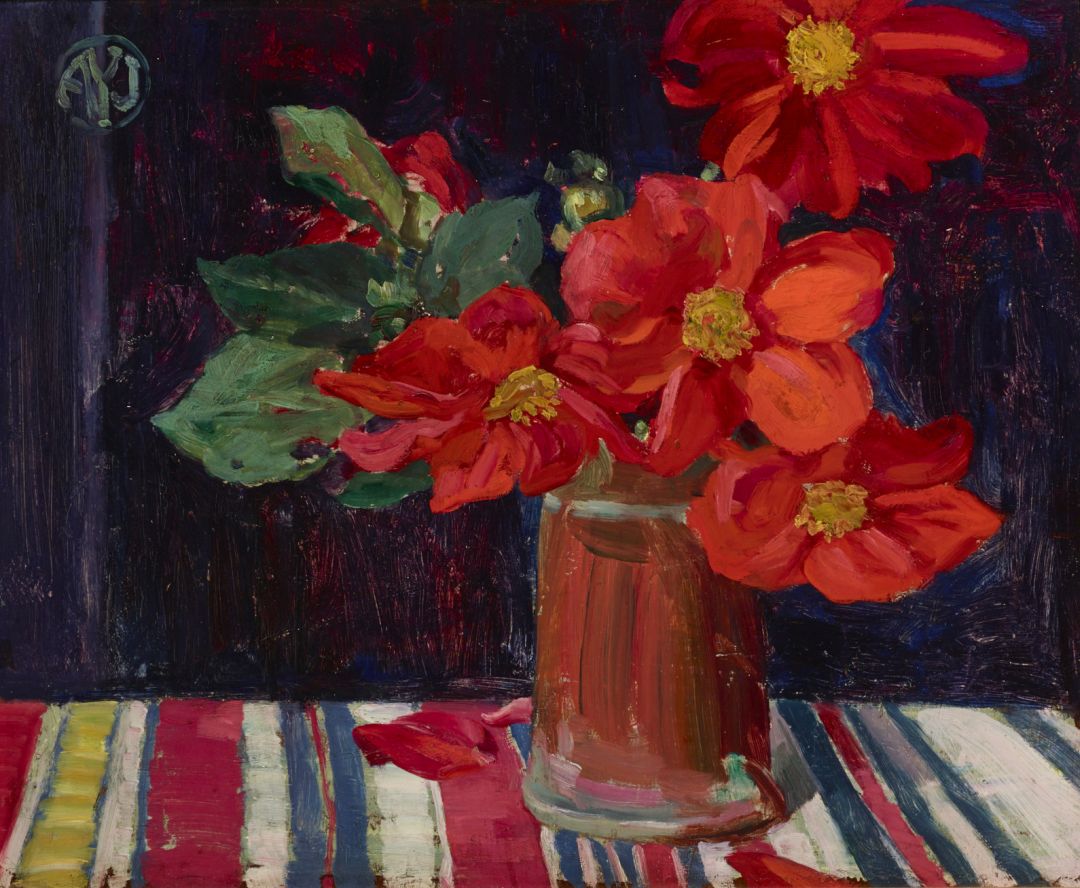 Still Life with Red Dahlias

Oil on Board
13 x 16 in
1912
Sold
Are you considering selling your historical works?
We offer a viable and safe alternative to auction houses, eliminating the risk of devaluation when a work publicly fails to sell. We have no hidden fees and our transactions are dealt with the utmost discretion.
Exhibitions
The Gale and Henry Beaumont Collection: Selected Works
November 18 - December 16, Calgary
The Gale and Henry Beaumont Collection: Selected Works
November 18 - December 16, Calgary