Born May 1st, 1897, in Vienna, Austria, Ernest (Ernie) Lindner was a lieutenant in the Joint Austrian Air-force from 1915 to 1918. He worked as a bank clerk and in his family's walking stick firm until his emigration to Canada in 1926.
Upon immigrating to Canada Lindner attended night classes at the University of Saskatchewan under Augustus Kenderdine. In 1931 he began teaching a night class for the Saskatoon Technical Collegiate in 1931. Eventually Lindner became a full-time instructor at the Collegiate, and later the Head of the Art Department; he taught there until 1962. In 1959 he returned to Austria to take a master course in etching and stone lithography at the Akademie der Angewandten Kunst of Vienna. Upon retirement, he worked as a full time artist until his death in 1988. Today he is best known for his watercolours and engravings.
Lindner was extremely active in the local, provincial and national arts communities. In Saskatoon, he originated "Saturday Nights," a weekly discussion group held in the private homes of local members of the arts community, often his own. He was a member and President of the Saskatoon Art Association, one of the first members on the Saskatchewan Arts Board, and a member of the "Prospectors", the first professional society of artists in Saskatchewan. It was through the influence of Lindner and Augustus Kenderdine that the University of Saskatchewan began to run its annual Emma Lake Artists' Workshops. Although Lindner did not attend all of the Emma Lake Artists' Workshops, he was a participant in most of them. 
His works have shown throughout Canada and internationally at Canada House Gallery, in London, England, and at Canadian Cultural centres in Paris and Brussels. Among the many awards Lindner received throughout his lifetime, are a Honorary Doctor of Law Degree from the University of Saskatchewan (1972), membership in the Order of Canada (1979), and a Life Time Award for Excellence in the Arts from the Saskatchewan Arts Board he helped to establish (1988). He passed away in Saskatoon in 1988.
Exceptional Sales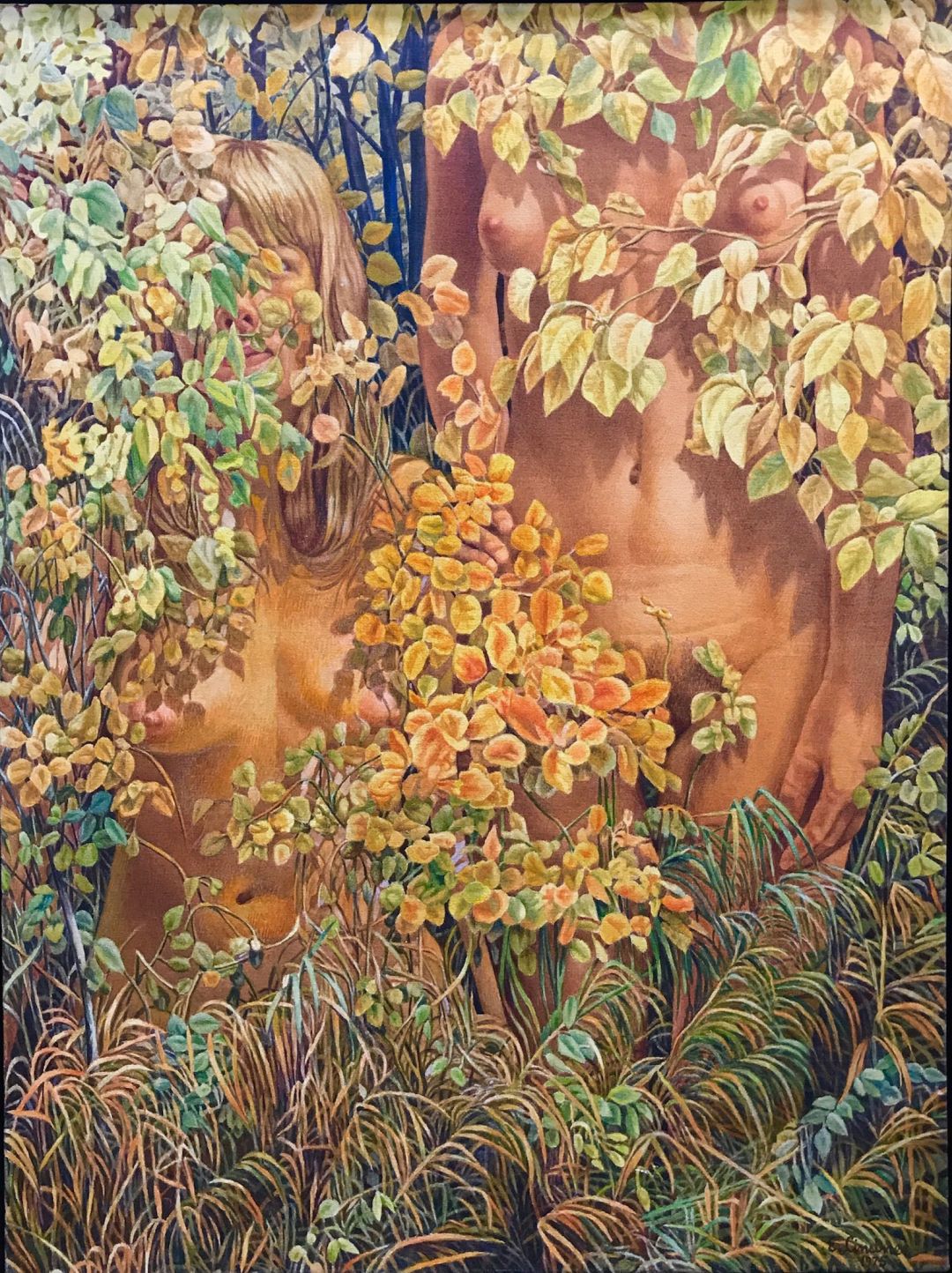 Untitled (Human Landscape Series)

Acrylic on Canvas
40 x 29.75 in
1975
Sold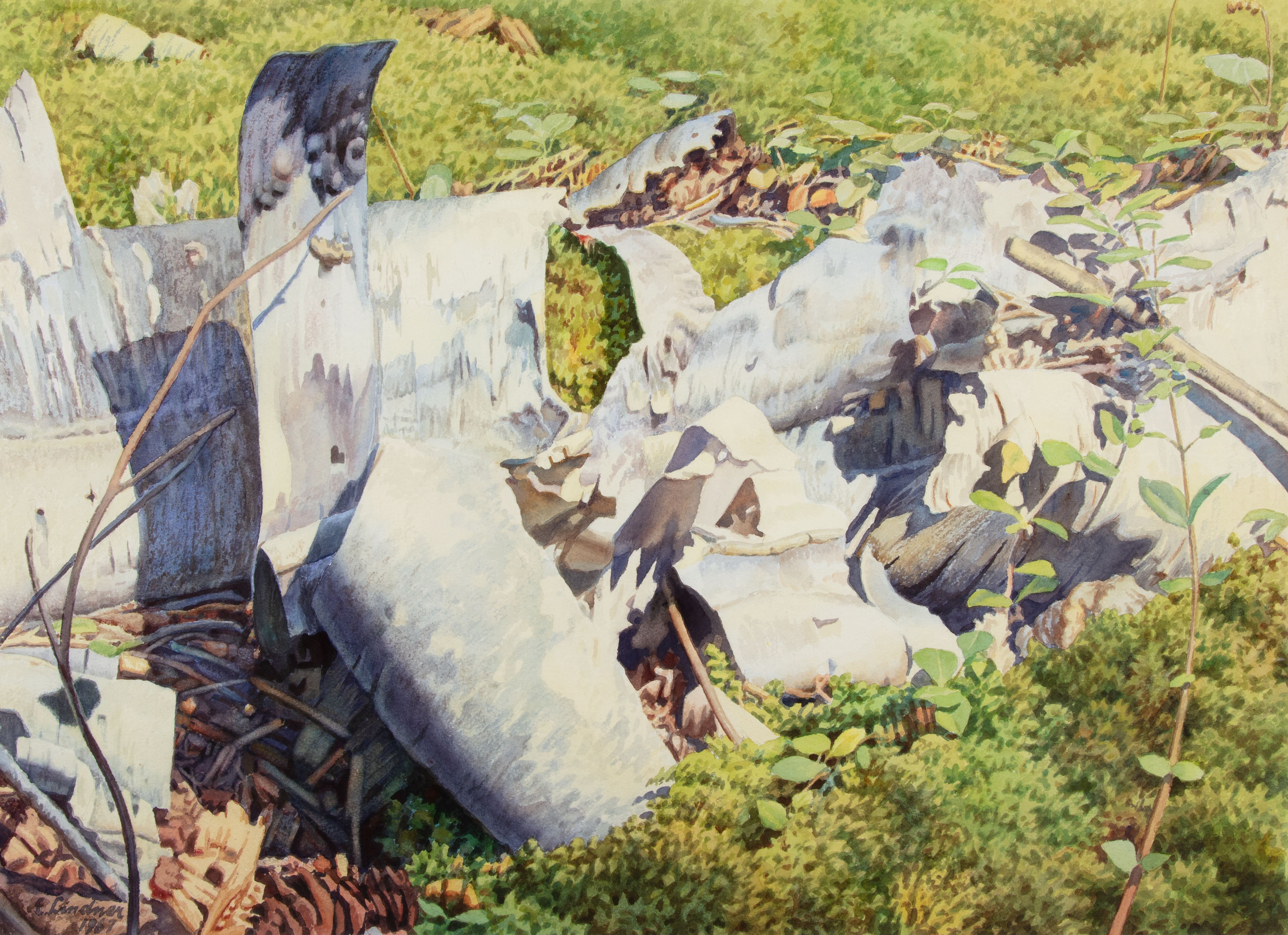 Forest Floor

Watercolour on Paper
21.5 x 29.5 in
1967
Sold
Are you considering selling your historical works?
We offer a viable and safe alternative to auction houses, eliminating the risk of devaluation when a work publicly fails to sell. We have no hidden fees and our transactions are dealt with the utmost discretion.
Exhibitions
Canadian Historical Collection
November 3 - December 1, Calgary
Canadian Historical Collection
November 3 - December 1, Calgary
Fall Historical Collection
September 22 - October 6, Toronto
Fall Historical Collection
September 22 - October 6, Toronto