Illingworth Holey Kerr was born in Lumsden, Sask. in 1905. Kerr attended Central Technical School, Toronto, and Ontario College of Art. He also studied at Westminster School of Art, London, in 1936 and, returning to Canada, taught at Vancouver School of Art (1945-47). In 1947 he became director of the art department ( 1947-1967)of the Provincial Institute of Technology in Calgary (now ACAD). His early landscape style reflects the influence of Lawren Harris in his long, curving brush strokes and emphasis on design. He applied paint heavily, giving relief to an otherwise flat, spatial quality in his work. In later works Kerr used a broken brushstroke style that creates visual tension to counteract this 2-dimensionality. Named to the Order of Canada in 1983, he was given a retrospective exhibition ("Harvest of the Spirit") at 9 major public galleries in 1985. He died in Calgary in 1989.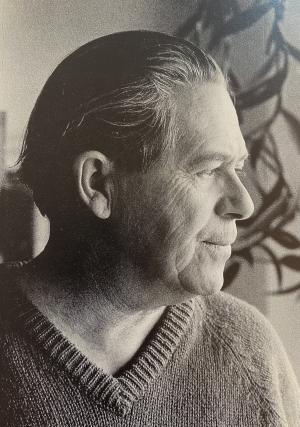 Available Artwork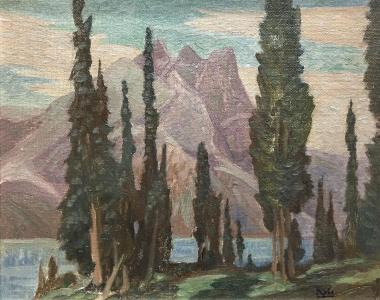 Untitled (Mountain Lake)

Oil on Board
10 x 12 in
circa 1930
Price available on request
Turning Doe

Oil on Panel
16 x 12 in
1961
Price available on request
Are you considering selling your historical works?
We offer a viable and safe alternative to auction houses, eliminating the risk of devaluation when a work publicly fails to sell. We have no hidden fees and our transactions are dealt with the utmost discretion.
Exhibitions
The Gale and Henry Beaumont Collection: Selected Works
November 18 - December 16, Calgary
The Gale and Henry Beaumont Collection: Selected Works
November 18 - December 16, Calgary
Artists of Western Canada: Historical and Post War
April 6 - April 22, Calgary
Artists of Western Canada: Historical and Post War
April 6 - April 22, Calgary