Jack Shadbolt was born in Shoeburyness, England, 1909. He came to Victoria, British Columbia at the age of three with his parents and was raised there. In 1941, he moved to Vancouver and studied to be a teacher. He moved in local cultural circles, knew Emily Carr and in 1933, during a trip east, decided to become an artist himself. In 1934, he began taking night classes with Frederick Varley and after graduating in 1936 studied for a year in London and Paris. He joined the army in 1942 and was appointed war artist in 1944. His early work deals with northwest-coast Indian themes expressive of mysticism and surrealism as well as strange landscapes with surreal flora. His preferred medium was casein, gouache, watercolour, and ink on paper. He only began using canvas in 1957 while on a trip to the Mediterranean which also influenced his colour scheme. He continued to be attracted to and influenced by North American Indian mysticism, and his images generally had a dreamy, Symbolist quality. Shadbolt has represented Canada in many international exhibitions, including the Venice and Sao Paulo Biennales, the Carnegie International at Pittsburgh, the Brussels and Seattle world Fairs, and numerous travelling exhibitions. In 1969, a thirty-year retrospective of his work was shown at the National Gallery of Canada and subsequently toured Canada. In 1972, he was appointed to the Order of Canada, and in 1973 received the University of Alberta Canadian Artist's Award as well as an honorary LLD from the University of Victoria. Jack Shadbolt has been widely active as an artist, teacher, author, and lecturer for many years. His work is widely represented in North American private and public collections.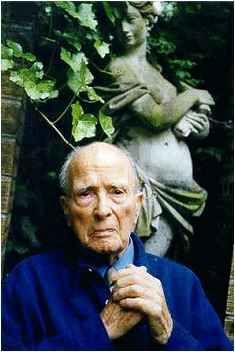 Available Artwork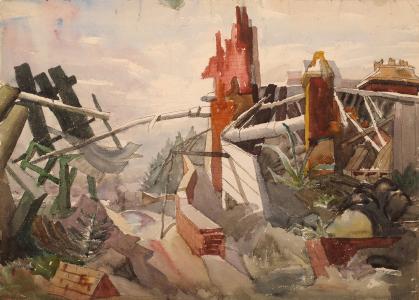 WWI Shelled Township/Hen in Cage

Watercolour on Paper
32.25 x 40.5 in
1942
Price available on request
Are you considering selling your historical works?
We offer a viable and safe alternative to auction houses, eliminating the risk of devaluation when a work publicly fails to sell. We have no hidden fees and our transactions are dealt with the utmost discretion.
Exhibitions
The Gale and Henry Beaumont Collection: Selected Works
November 18 - December 16, Calgary
The Gale and Henry Beaumont Collection: Selected Works
November 18 - December 16, Calgary