Louis de Niverville was born in 1933 in Andover, England to Canadian parents. One year later the family moved back to Montreal where Louis de Niverville would spend the early part of his childhood. When he was six years old, Louis de Niverville was hospitalized for five years (1939-1944) due to spinal tuberculosis. His diagnosis and early childhood experiences became instrumental in his creativity and Louis de Niverville attributed much of the fantasy of his later work to this time when he was hospitalized, often having to entertain himself for hours at a time.
As a self-taught artist, Louis de Niverville began painting and working in painted collage in 1965. He would continue to work in both mediums until 1981 when painted collage became his principal medium. The turning point in his work was in 1966-67 when he did a mural for Expo Theatre in Montréal. Throughout his career Louis de Niverville received multiple commissions including two murals for Toronto International Airport (1963), one for the atrium of The Hospital for Sick Children (Toronto) (1993), and one for the Toronto Transit Commission titled Morning Glory (1978), located at the Spadina subway station.
During his lifetime, Louis de Niverville had two major museum retrospectives, both at the Robert McLaughlin Gallery in Oshawa. The first was in 1978 and featured 20 years of his paintings. The exhibition travelled to 13 Canadian museums including the Art Gallery of Ontario and Montreal Museum of Fine Arts. The second retrospectives took place in 1997, and was solely composed of his collages.
Louis de Niverville's work can be found in may public collections including; Agnes Etherington Art Centre, Kingston, Art Gallery of Hamilton, Art Gallery of Ontario, Toronto, Canada Council Art Bank, Ottawa, Hirshhorn Museum, Washington, McIntosh Art Gallery, University of Western Ontario, London, Ontario, Montreal Museum of Fine Arts, Musée d'art Contemporain, Montreal, National Gallery of Canada, Ottawa and The Robert McLaughlin Gallery, Oshawa.
"When I was a child my pair of scissors was my most important toy; I liked to cut characters out of comic books. These little people took on a life of their own and became my best friends and even my family. I kept them in an envelope and when I took them out they gave wings to my imagination." - Louis de Niverville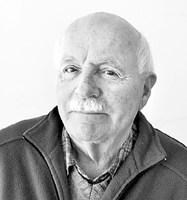 Are you considering selling your historical works?
We offer a viable and safe alternative to auction houses, eliminating the risk of devaluation when a work publicly fails to sell. We have no hidden fees and our transactions are dealt with the utmost discretion.
Exhibitions
Summer Selection, Featuring Recent Sculptures by Patrick Amiot
September 3 - September 10, Toronto
Summer Selection, Featuring Recent Sculptures by Patrick Amiot
September 3 - September 10, Toronto
Best of the Contemporaries | ADAC Toronto Gallery Week
October 27 - October 30, Toronto
Best of the Contemporaries | ADAC Toronto Gallery Week
October 27 - October 30, Toronto