Marion Florence Mackay Nicoll, was born in Calgary. She studied at the Ontario College of Art, 1927-1929, and under A.C. Leighton at the Provincial Institute of Technology and Art (now Alberta College of Art), 1929-1932. She accepted a teaching position in crafts and design at the Institute in 1933 and taught there for nearly thirty years. Through the influence of Leighton, Jock Macdonald and automatic drawing, and Will Barnet, her art evolved from landscape painting to a distinct style of classical abstraction. Both Marion and her husband, Jim, exhibited their art during the 1960s-1970s. They were involved in a number of organizations in the community such as Alberta Society of Artists, Calgary Allied Arts Council, Calgary Kinsmen, Old Cabin Crafts Society, Bowness Recreation Centre and Bowness Library Board.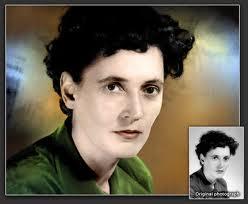 Are you considering selling your historical works?
We offer a viable and safe alternative to auction houses, eliminating the risk of devaluation when a work publicly fails to sell. We have no hidden fees and our transactions are dealt with the utmost discretion.
Exhibitions
The Gale and Henry Beaumont Collection: Selected Works
November 18 - December 16, Calgary
The Gale and Henry Beaumont Collection: Selected Works
November 18 - December 16, Calgary
Artists of Western Canada: Historical and Post War
April 6 - April 22, Calgary
Artists of Western Canada: Historical and Post War
April 6 - April 22, Calgary