Maurice Galbraigth Cullen was born in St. John's Newfoundland, 1866. His family moved to Montreal in 1870. At the age of fifteen, he worked as sales clerk for the dry goods firm of Galt Brothers. He studied sculpture at Monument National under Philippe Hébert whom he assisted in the making of the Apostle figures at the facade of Mary Queen of the World Cathedral. After the death of his mother in 1887, the legacy she left him enabled him to travel to Paris and study sculpture at the Ecole des Beaux-Arts. He was tremendously impressed by the work of Claude Monet and other Impressionists, which swayed him to become a painter. Between 1888 and 1892, he studied under Jean-Léon Géreme, Gustave Courtois, L.A. Rixens, Elie Delaunay, and Alfred Roll. He also painted landscapes at Moret, Pont-Aven, le Pouldu and elsewhere. In 1894, five of his paintings were shown at the Salon, and the French government bought one of his works.
In 1895, he was elected Associate of the Société nationale des Beaux-Arts, France. That same year, he returned to Montreal where he opened a studio, making sketching trips along the St. Lawrence near Quebec City and Beaupré. He usually painted the finished canvases in the studio from sketches, but on occasion also painted finished works out of doors. By 1897, he was exhibited with the Royal Canadian Academy and participated in Spring Exhibitions of the Art Association of Montreal.
His exhibition in 1900 of paintings executed in France and Canada at the Fraser Institute proved a financial flop - he was unable to sell any. At the time, there was very little interest in Canadian snow scenes. His lack of success left him undeterred however, and he continued sketching in Montreal and Levis. Most remarkable at the time were his nocturnal scenes showing lights from windows reflected in the snowy streets. The down-to-earth quality of these works is a far more successful interpretation of "Canadian genre painting" than the vastly more popular European-derived narrative paintings in the footsteps of Cornelius Krieghoff and Robert Harris. In 1907, Cullen was elected full member of the Royal Canadian Academy.
By the early teens, he was exhibiting regularly with the Canadian Art Club in Toronto, although only the support of wealthy patrons like Dr. W. Gardner and Sir William Van Horne saved him from destitution. In 1918, Cullen went to France as an official war artist with the rank of captain.
The financial rewards of a number of solo exhibitions beginning in the early 1920s enabled him to retire to Chambly by the Richelieu river. He lived out his days in a stone house with a studio that had special northern light. He died in 1934 at Beaupré at the age of 68. Cullen's influence on later landscape art was profound. He was instrumental in establishing a particularly "Canadian" type of landscape, and his practice - inspired by the Impressionists and other 19th-century European landscapists - of sketching out doors even in the inclement Canadian winter weather was followed by many important Canadian painters, A.Y. Jackson among them.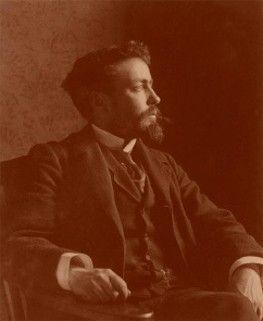 Available Artwork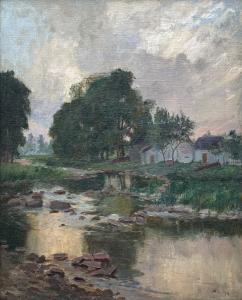 Summer Sunset, St. Eustache

Oil on Canvas Laid on Board
28.5 x 23 in
circa 1910
Price available on request
Are you considering selling your historical works?
We offer a viable and safe alternative to auction houses, eliminating the risk of devaluation when a work publicly fails to sell. We have no hidden fees and our transactions are dealt with the utmost discretion.
Exhibitions
The Gale and Henry Beaumont Collection: Selected Works
November 18 - December 16, Calgary
The Gale and Henry Beaumont Collection: Selected Works
November 18 - December 16, Calgary