Nick Rooney (b. 1989 Canada) Obtained his MA in Painting from the University of the Arts London, at the Camberwell College of Arts in London, England.

Much of his early career was spent focusing on the craft of oil painting developing a contemporary art practice deeply rooted in art history. While his current studio work and research now look at the relationship between the reductive formalism of geometric minimalism and the complexity of classical realism. He has had the opportunity to teach workshops on historical drawing and painting techniques and the making of oil paint to a wide range of both private and students from the Chelsea College of Art in London, England. Nick Rooney has taken part in exhibitions both locally as well as internationally, most recently being selected to participate in the Saatchi Gallery's exhibition London Grads Now. He is currently based in Calgary, Canada where he teaches foundation studies at the Visual College of Art and Design.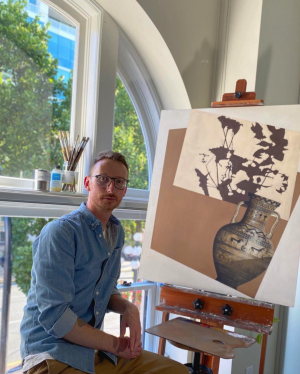 Available Artwork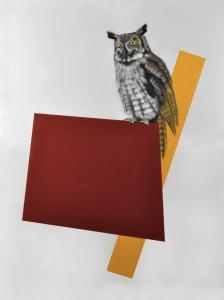 The Wizard

Oil on Canvas
48.00 x 36.00 in
2021
CAD $4400.00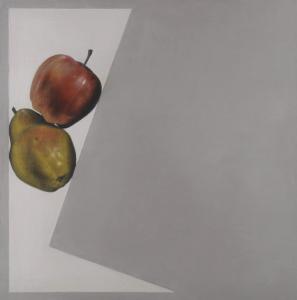 Equilibrium

Oil on Linen
16.00 x 16.00 in
2021
CAD $800.00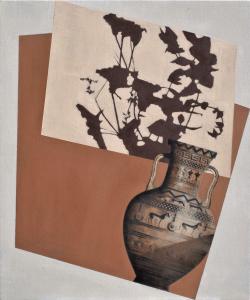 Secret of Shadows

Oil on Canvas Laid on Board
36.00 x 30.00 in
2020
CAD $2650.00
Are you considering selling your contemporary works?
We offer a viable and safe alternative to auction houses, eliminating the risk of devaluation when a work publicly fails to sell. We have no hidden fees and our transactions are dealt with the utmost discretion.
Contact us for a free verbal opinion
Exhibitions
Summer Selection
July 2 - July 23, Toronto
Summer Selection
July 2 - July 23, Toronto
Nick Rooney: Nature's Edge
April 7 - April 23, Calgary
Nick Rooney: Nature's Edge
April 7 - April 23, Calgary
New Arrivals in Calgary
February 22 - March 12, Calgary
New Arrivals in Calgary
February 22 - March 12, Calgary
Best of the Contemporaries
July 2 - August 28, Toronto, Calgary
Best of the Contemporaries
July 2 - August 28, Toronto, Calgary