Orestes Nicholas (Rick) de Grandmaison
O.N. (Rick) de Grandmaison was the eldest child of Nicholas de Grandmaison.  His painting style was characterized by visible brush strokes, ordinary subject matter, and an emphasis on light and its changing quality. He is known for his perceptive renditions of images of the old west. Among his extensive body of work is a series of 17 paintings of historic ranches of Alberta, including those of the "Big Four", the men who founded The Calgary Stampede in 1912. He was determined to paint their natural environment as an historic record as well as an artistic effort.
De Grandmaison studied at the Banff School of Fine Arts, the Winnipeg School of Art, the Chelsea School of Art, London, England and with his father Nicholas de Grandmaison. During the course of his career, he exhibited in Alberta, British Columbia and Ontario.  His work is included in the collections of the Glenbow Museum, the Alberta Foundation for the Arts, the Art Gallery of Alberta and many private collections across Canada.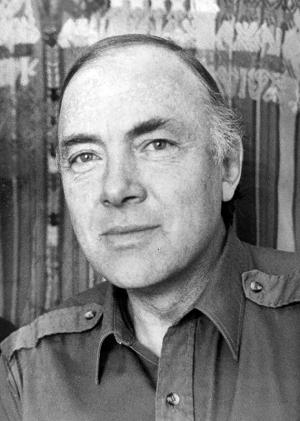 Available Artwork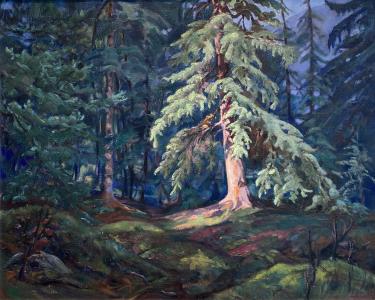 The Last Light, Banff

Oil on Canvas
26 x 32 in
1953
Price available on request
Are you considering selling your historical works?
We offer a viable and safe alternative to auction houses, eliminating the risk of devaluation when a work publicly fails to sell. We have no hidden fees and our transactions are dealt with the utmost discretion.
Exhibitions
The Gale and Henry Beaumont Collection: Selected Works
November 18 - December 16, Calgary
The Gale and Henry Beaumont Collection: Selected Works
November 18 - December 16, Calgary