Born in Montreal, Quebec, he studied drawing and painting under William Brymner, Maurice Cullen and Edmond Dyonnet at the school of the Art Association of Montreal. He worked 11 years in the stained glass industry making drawings for ornaments and figures and then for La Presse and the Montreal Star doing pen and ink drawings. He was a designer and illustrator for magazines but eventually turned to full time painting particularly of old buildings and ancient areas of Montreal and Quebec City. He favoured winterscapes and painted many rural scenes in the Laurentians of which several were reproduced on Christmas cards. He worked in watercolour using only distilled water and took great care in the selection of his materials to insure permanency. He exhibited with the Royal Canadian Academy and the spring shows of the Art Association of Montreal; Ontario Society of Artists, and the Fine Arts Section of the Canadian National Exhibition. He won the Jessie Dow award prize for watercolours in 1931 and 1937. His works are in the collection of the National Gallery of Canada and the Museum of the Province of Quebec. He was member of the Pen and Pencil Club, Montreal; The Arts and Letters Club, Montreal; The Canadian Society of Painter-Etchers and Engravers; The Canadian Society of Graphic Art; and the Royal Canadian Academy (A.R.C.A. 1939). His works were shown at the Galerie l'Art Francais, Laurier Avenue, Ottawa, and the Stevens Art Gallery on Drummond Street, Montreal. He is represented in the collection of the National Gallery of Canada by one of his Montreal street scenes. Four of his beautiful oils decorated Blodwen Davies' Saguenay. [1] [1] Colin S. MacDonald, A Dictionary of Canadian Artists Vol. I, (Canadian Paperbacks Publishing Ltd., Ottawa, 1967): p.118.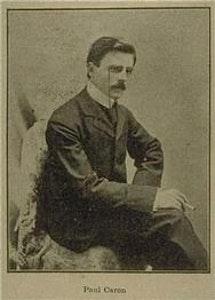 Are you considering selling your historical works?
We offer a viable and safe alternative to auction houses, eliminating the risk of devaluation when a work publicly fails to sell. We have no hidden fees and our transactions are dealt with the utmost discretion.
Exhibitions
Winter Contemporary Group Exhibition
November 18 - December 2, Toronto
Winter Contemporary Group Exhibition
November 18 - December 2, Toronto
The Gale and Henry Beaumont Collection: Selected Works
November 18 - December 16, Calgary
The Gale and Henry Beaumont Collection: Selected Works
November 18 - December 16, Calgary
Fall Contemporary Exhibition
October 14 - October 21, Toronto
Fall Contemporary Exhibition
October 14 - October 21, Toronto
Summer Selection, Featuring Recent Sculptures by Patrick Amiot
September 2 - September 9, Toronto
Summer Selection, Featuring Recent Sculptures by Patrick Amiot
September 2 - September 9, Toronto
Paul Fournier
March 4 - March 18, Toronto
Paul Fournier
March 4 - March 18, Toronto