John McKee - Summer Fields
John McKee was born in Sudbury in 1941. Upon completion of his BA in Fine Art at the University of Alberta, he pursued graduate work in Arizona. He received his MFA in 1969 and taught drawing, painting, sculpture and art history for eight years at University level in Arizona, Ohio and Georgia. Returning to Calgary in the late 1970s, McKee began to paint full-time and exhibited in Toronto and Calgary.
A consummate landscape painter, Russell Bingham, curator of the 1985 Edmonton Art Gallery exhibition of McKee's work stated: "The personality that shows through McKee's work is of a restrained thoughtfulness and a unique kind of visual intelligence. This is perhaps most apparent in the wonderful way he depicts deep space, the way he orders it with a logic that never becomes pedantic." McKee's subject matter touches on all of Western Canada's strengths ranging from the deep Prairies to the Foothills of Alberta and the Rocky Mountains to the West Coast. To capture the staggering panorama of western space in all its seasons, John developed a technique of richly shadowed transparencies and detailed expressive brushwork. McKee is collected throughout Canada and the US in numerous public, private and corporate collections.
More Artwork from this Artist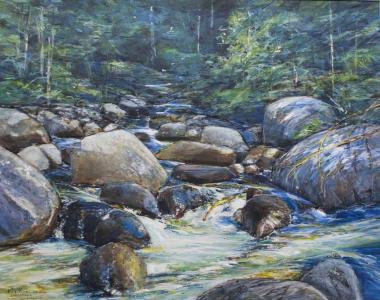 Mountain Stream

Acrylic on Canvas
24 x 30 in
2014
CAD $8500.00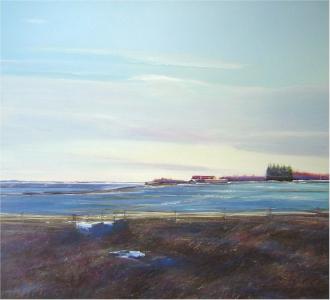 November Farmstead, Last Light

Acrylic on Canvas
48 x 54 in
2006
CAD $16000.00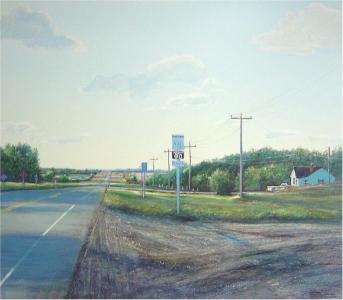 Country Road, White House

Acrylic on Canvas
42 x 48 in
2006
CAD $13800.00