Ernest Lindner was born in 1897 in Vienna, Austria. Upon immigrating to Canada in 1926, Lindner attended night classes at the University of Saskatchewan under Augustus Kenderdine. It was through the influence of Lindner and Kenderdine that the University of Saskatchewan began to run its annual Emma Lake Artists' Workshops. 

The subject that concerned Lindner most was the cycle of life, and his preferred subjects were the plant life around his summer home at Emma Lake. Lindner's later images are often composites of human and natural forms, overlapping and blending into each other. 

Nearing the end of his distinguished career, Lindner was elected a member of the Royal Canadian Academy of Arts in 1977, and made an Officer of the Order of Canada in 1979. His works are found in the collections of the National Gallery of Canada, the Art Gallery of Ontario, the Glenbow Museum, and the Winnipeg Art Gallery.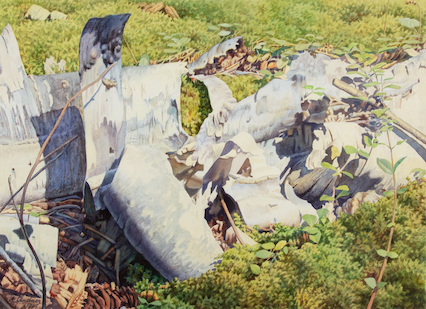 Forest Floor, 1967
watercolour on paper, 21.5" x 29.5"

"Lindner's modernity represents a kind of high realism arrived at after a life of continual refinement of craftsmanship and creative vision. He eventually came to handle watercolour with a consummate skill equalled only by a few in the history of Canadian painting." 
—Paul Duval in High Realism in Canada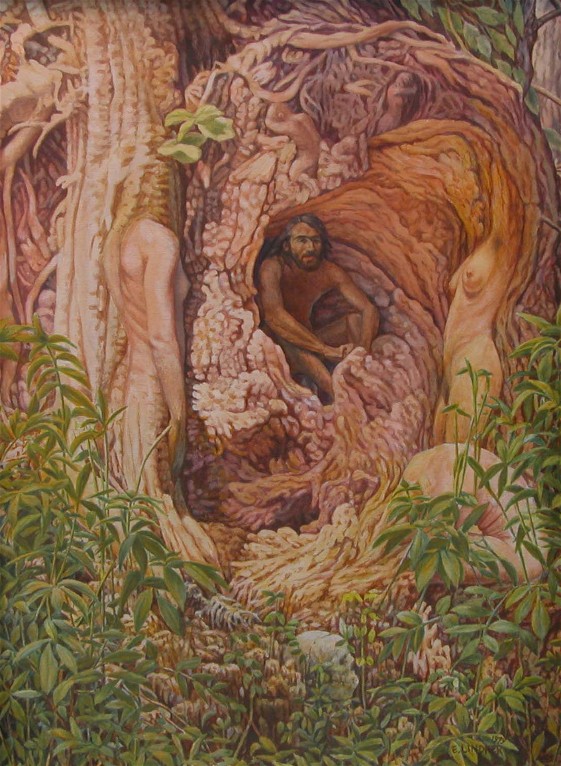 Untitled, 1979
oil on canvas, 40" x 30"

"I find more imagination and modernity in Ernest Lindner's sharply focussed rendering of a tree trunk than in the largest part of current abstract painting". 
—Clement Greenberg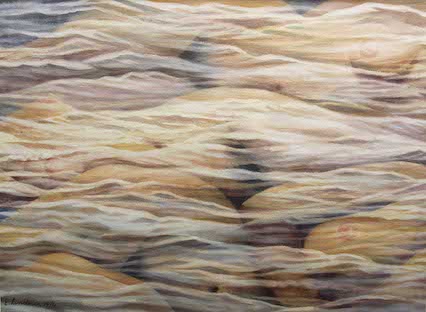 Untitled (Human Landscape), 1974
watercolour on paper, 21.25" x 29"

"I paint what I can't say in words. I try to express my thoughts and feelings as I observe life in the forest, on the prairie, in people, everywhere. Life as revealed in the smallest growth is, to me, most meaningful. Forms change, life goes on." 
—Ernie Lindner