Born in Calgary, Alberta in 1910, Doris McCarthy grew up in Toronto and studied at the Ontario College of Art under Arthur Lismer, J.E.H. MacDonald, and J.W. Beatty. After graduating with honours in 1930, McCarthy began actively exhibiting work, and in 1932 she embarked upon her four decade teaching career at Toronto's Central Technical School. During summer breaks McCarthy travelled extensively throughout Canada and abroad, drawing inspiration from the landscapes at each place she visited. Following her retirement from teaching in 1972, she made her first annual trip to the Arctic; these paintings would become a key part of her larger body of work.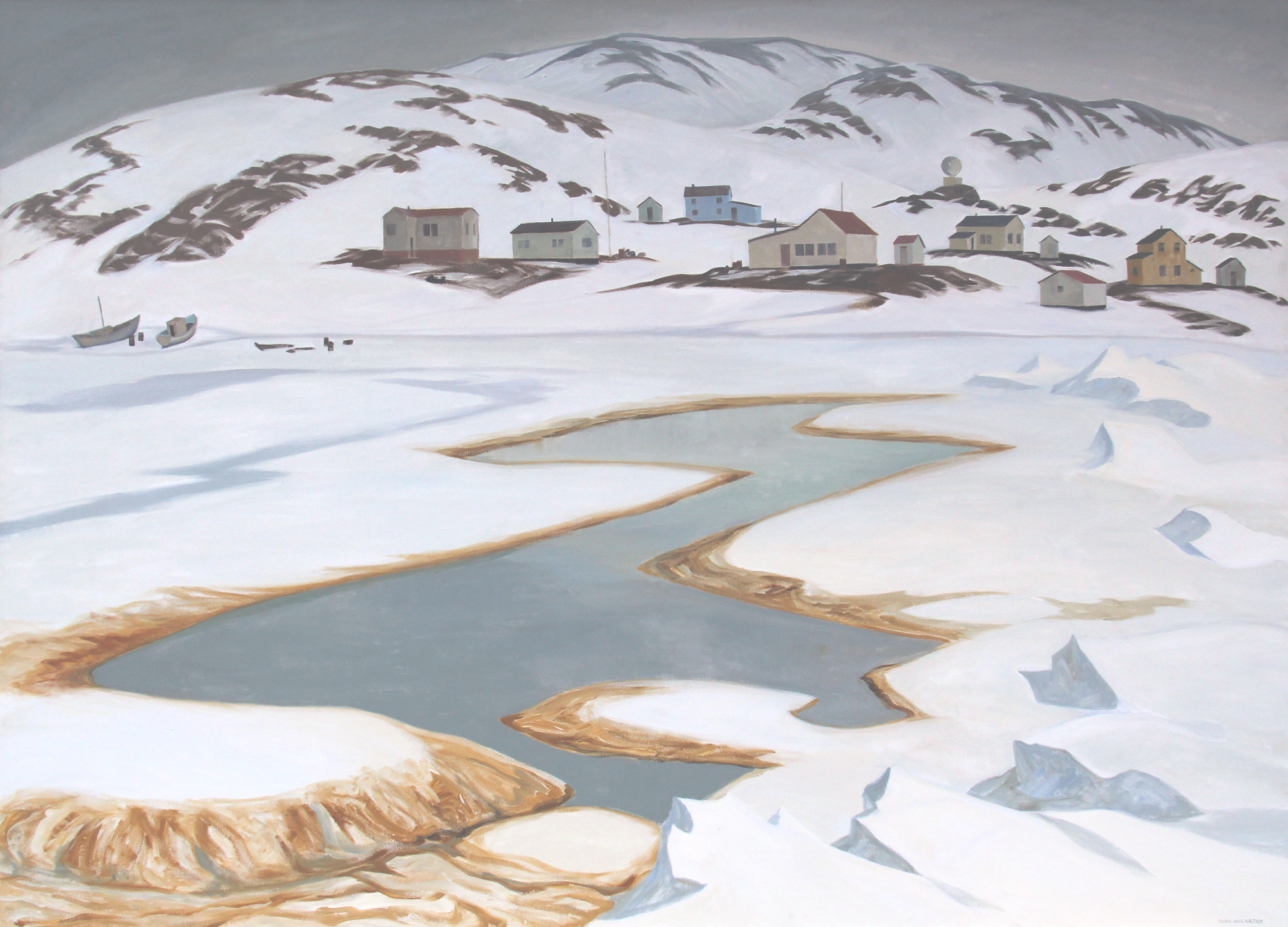 Village of Broughton Island, 1988
Qikiqtarjuaq, Nunavut
oil on canvas, 60" x 84"

Having already studied under Lismer and MacDonald, McCarthy also mentored with A.Y. Jackson and Lawren Harris. She learned from these painters the importance of experiencing the landscape first hand, and of painting from life directly in nature. Late in life, she is quoted as saying, "I don't think I was ever influenced by the Group of Seven's actual paintings. I was influenced very strongly by the tradition of going out into nature and painting what was there."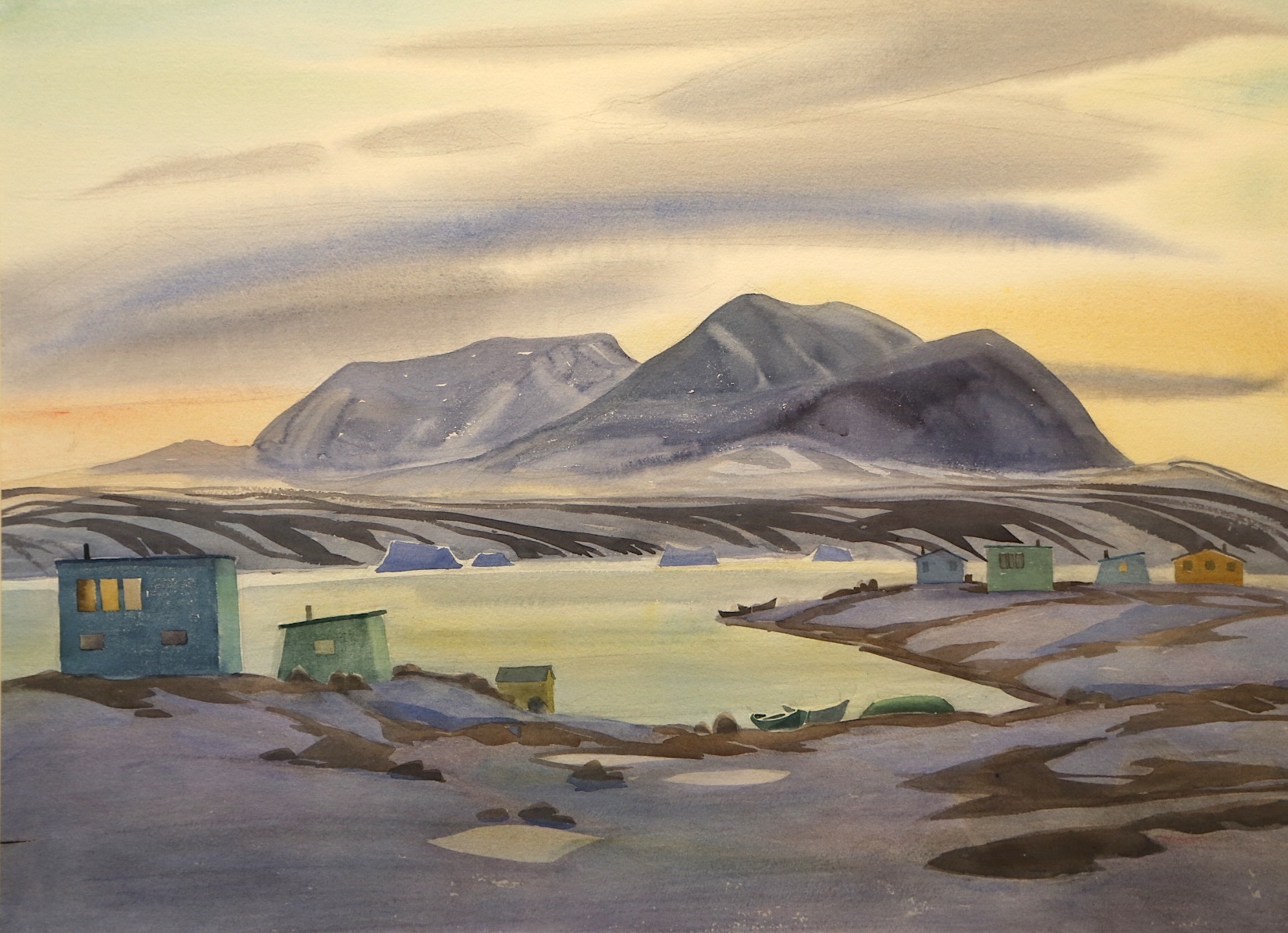 Broughton Village in Late Light, 1981
Qikiqtarjuaq, Nunavut
watercolour on paper, 22" x 30"
Doris McCarthy is recognized as one of the most devoted and adept interpreters of Canada's varied and rugged landscapes. McCarthy's reverence towards our country's wilderness urged her to travel to remote places in Canada where she could capture the sea, the mountains, and the prairies.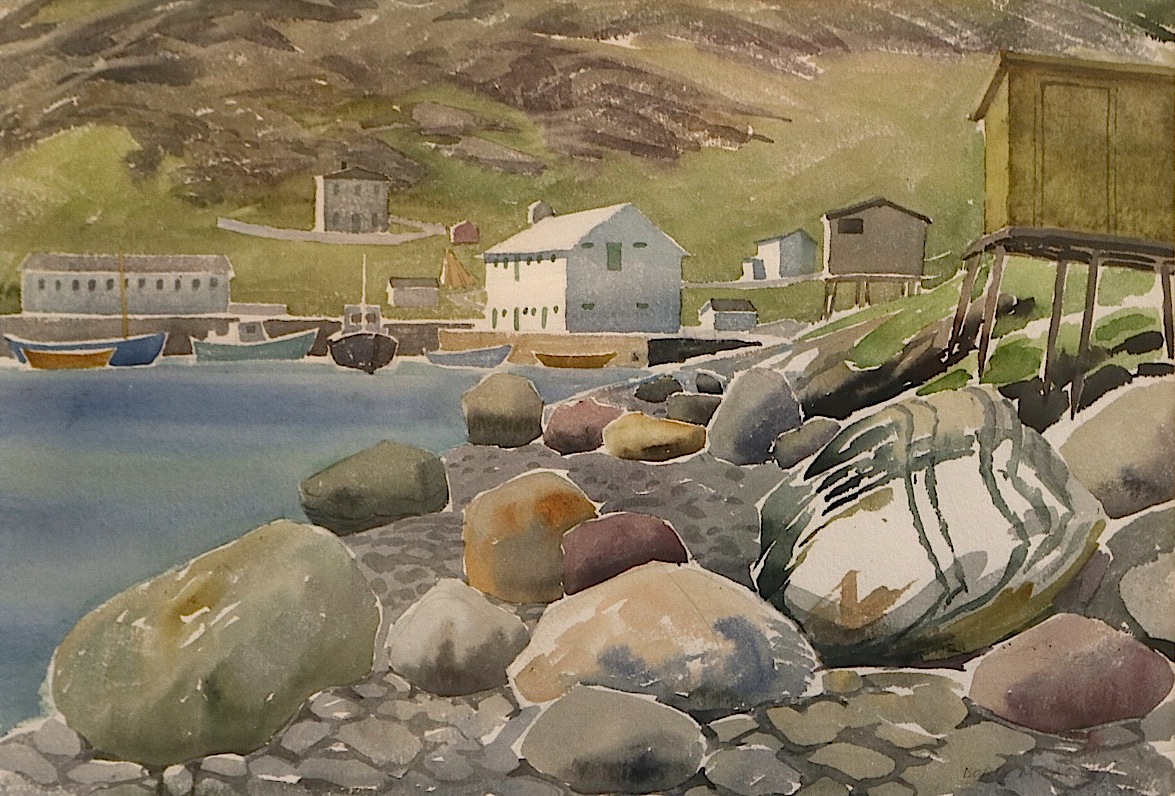 Boulders at Port Kirwan, 1983
Port Kirwan, Newfoundland
watercolour on paper, 16" x 23.5"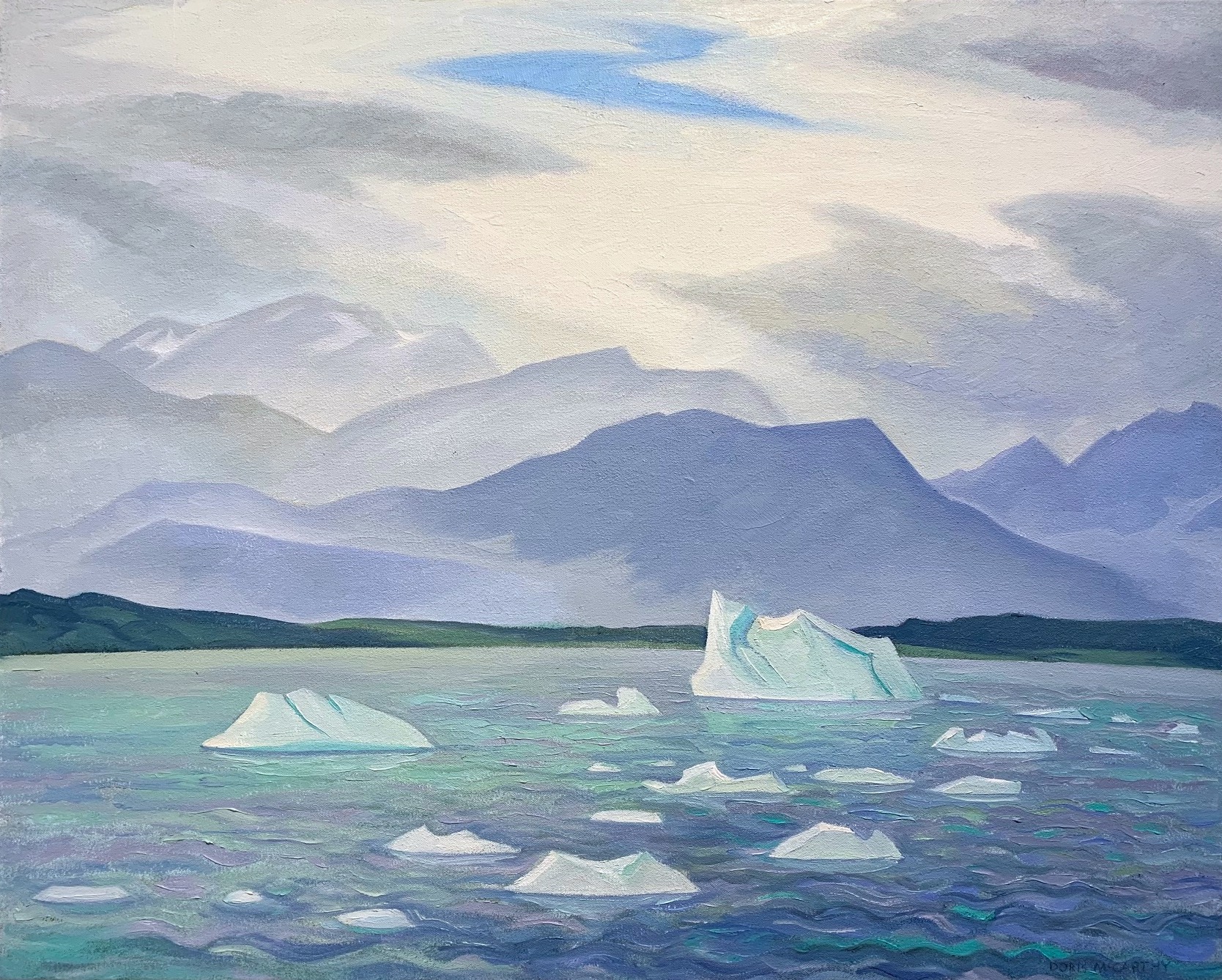 Cloud Break—Beagle Passage, 1992
Ushuaia, Argentina
oil on canvas, 24" x 30"
Always drawn to the water, in 1991 at the age of 81, McCarthy travelled to one of the few places in the world she had not yet been—Antarctica. More mountainous terrain than the Canadian Arctic, the Antarctic was a revelation to McCarthy. She had an ongoing interest in the phenomenon of icebergs, which can be seen here in the limited palette of this simplified yet powerful landscape.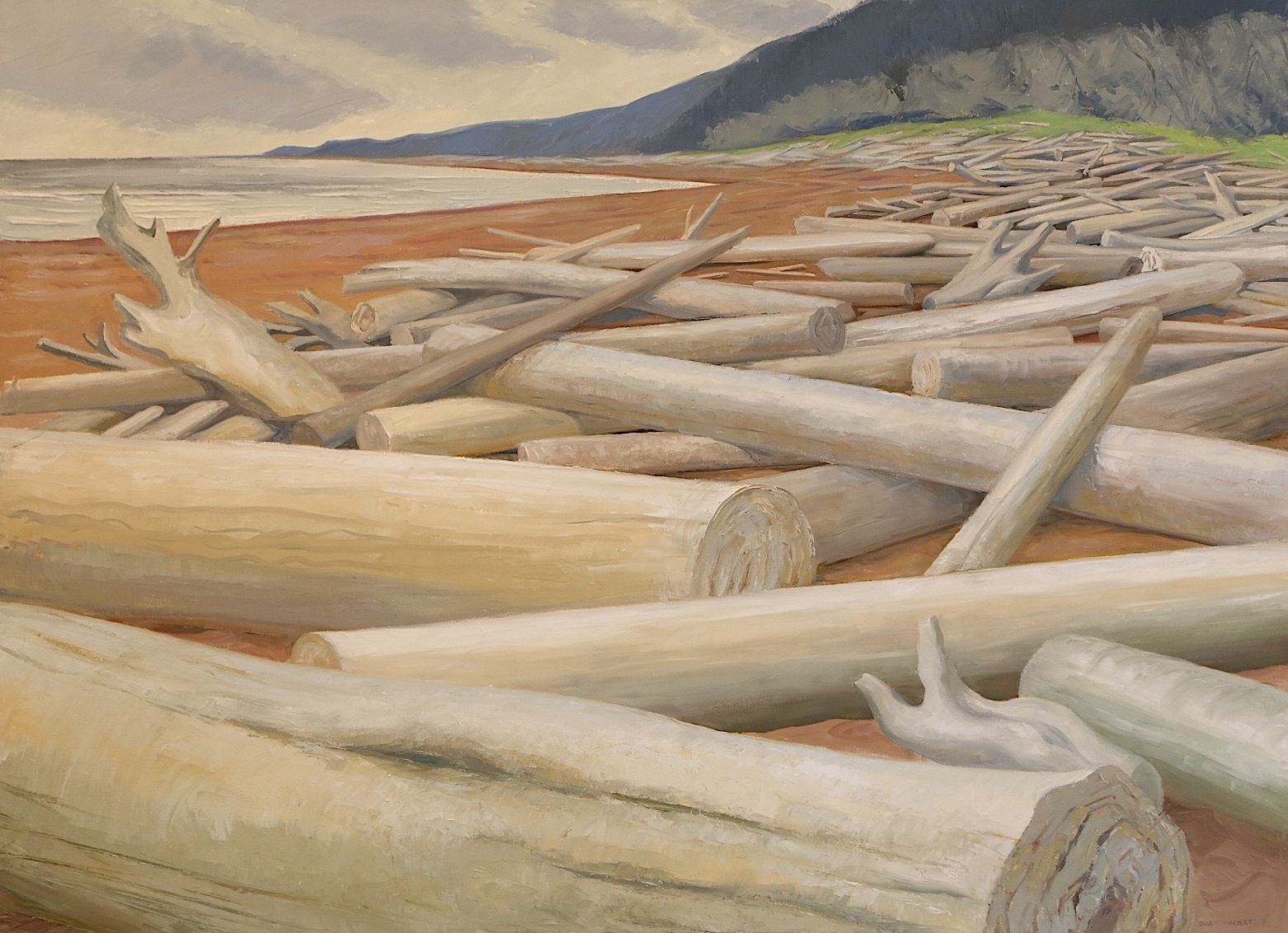 Beach at Tlell, 1994
Tlell (Haida Gwaii), British Columbia
oil on canvas, 48" x 66"
McCarthy joined the membership of the Ontario Society of Artists in 1945 and was their first female president (1964 – 1967). She was elected an Associate of the Royal Canadian Academy in 1951 and to the Canadian Society of Painters in Watercolour in 1952. In 1986, she was inducted into the Order of Canada, and in 1992 received the Order of Ontario. At age 89 she received a BA in English and then published three memoirs. McCarthy continued to paint until she was 95, and passed away—a centenarian— in 2010. Doris McCarthy lived her long life to its very fullest.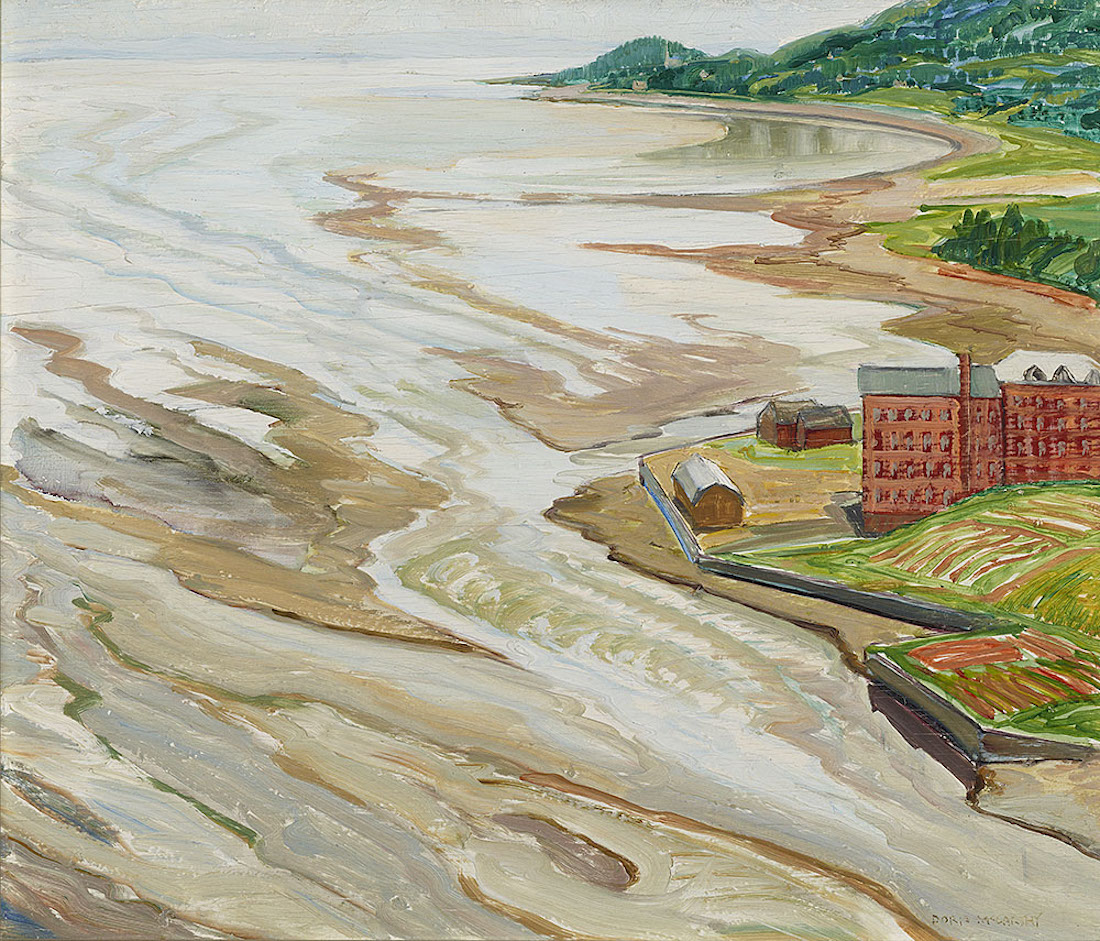 Murray Bay, PQ, 1947
La Malbaie, Québec
oil on panel, 11.25" x 13.25"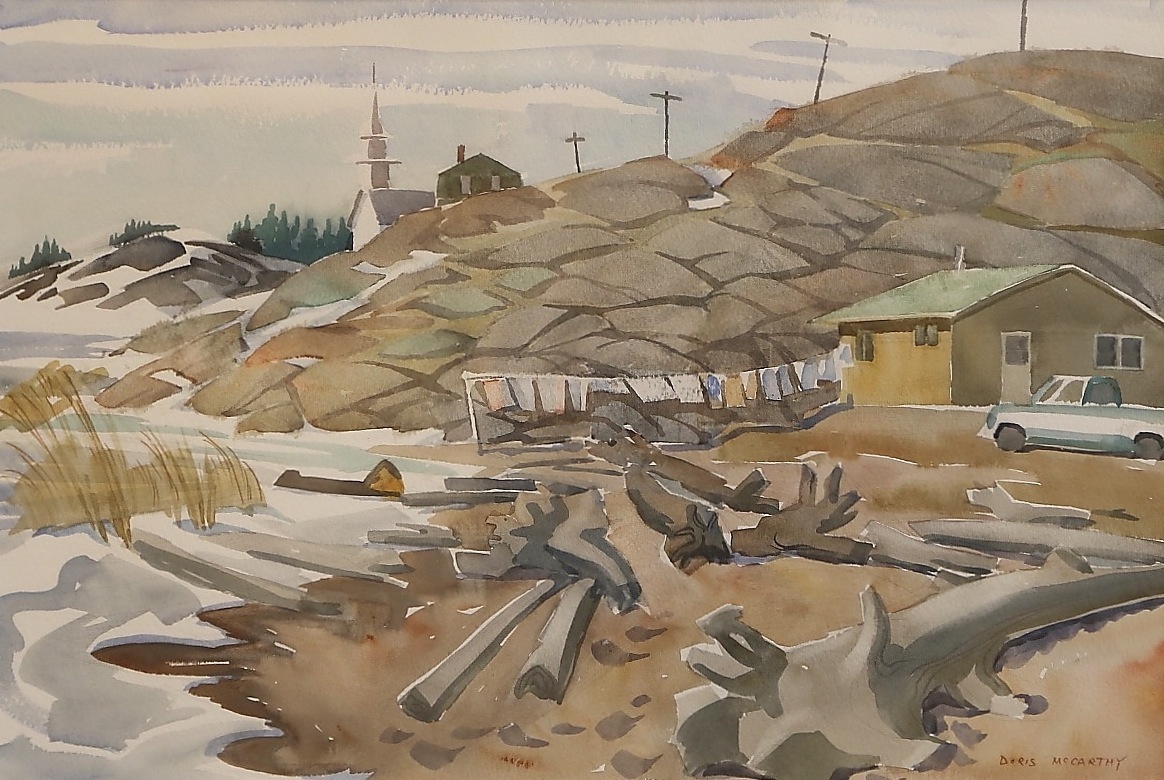 Fort Chipewyan, 1980
Fort Chipewyan, Alberta
watercolour on paper
15" x 22"