This is the study for John Brocke's acclaimed painting—Epoch—which is considered to be Brocke's masterpiece. In my opinion Epoch is a national treasure. Robert Fulford wrote, "[...]Epoch depicts four men and four horses trudging through a forest that might be medieval if there were not a helicopter hovering above. [Brocke's] other-worldly narratives with their hugeness and meticulous detail create an eerie drama."

Epoch (Study), 1991
Oil on Linen, 63" x 152"
I sold Epoch, the finished painting, off the wall at the Glenbow Museum during the 2015 retrospective Myth Making: The Art of John Brocke. This exhibition showcased virtually all of his life's work as an artist. The painting is now on long term loan at Bow Valley College in Calgary.  

Last summer, I received an email from a gentleman who claimed to have the study for Epoch. When he said "study" I presumed it would be a small oil sketch or drawing. To my surprise it was this monumental canvas, only slightly smaller than the fifteen foot wide final painting. Almost immediately, I purchased the painting and shipped it to Calgary.   
—Ian Loch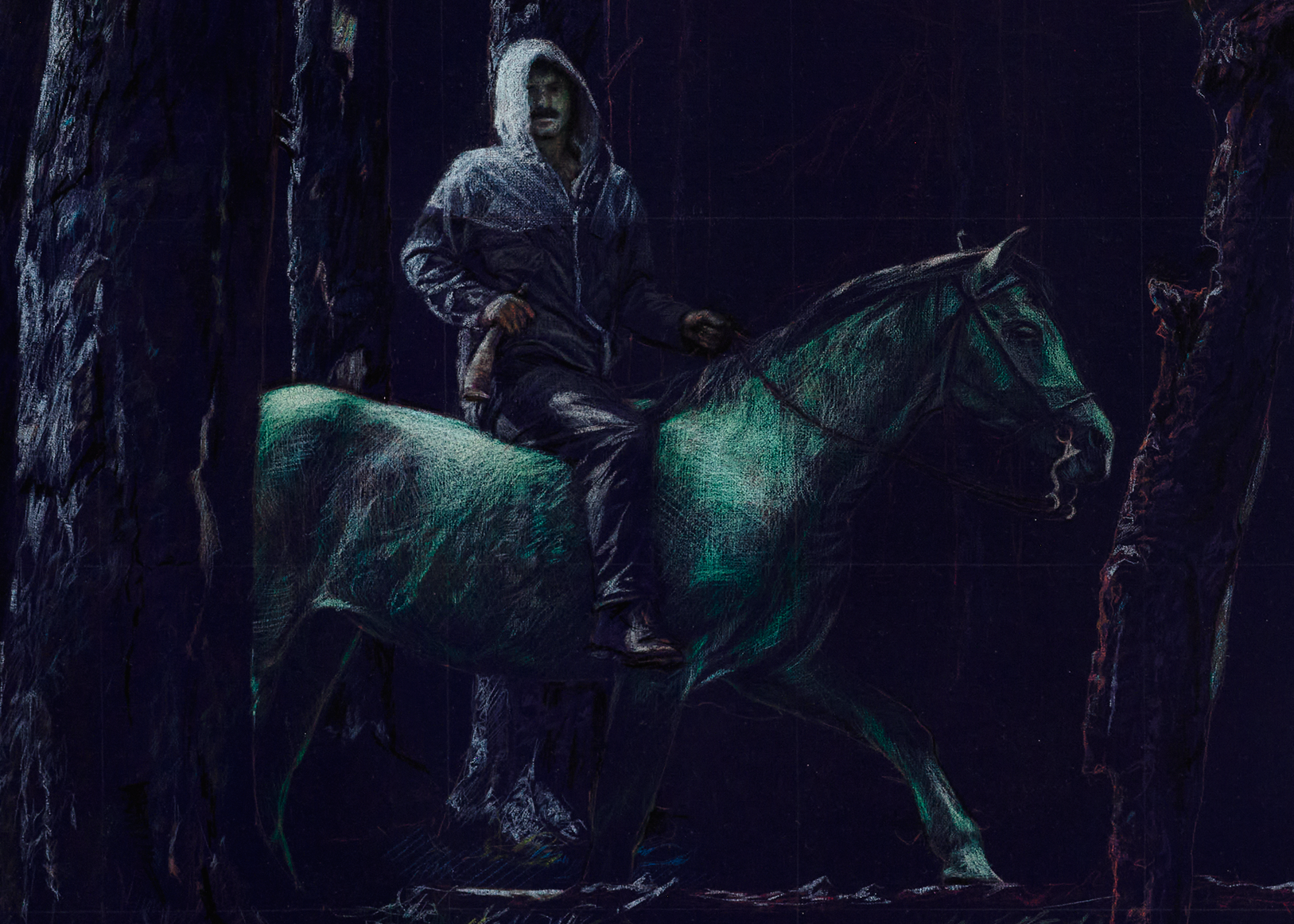 Brocke had a pre-conceived vision for a monumental painting, but required reference photographs before he could capture the image on canvas. So in 1989, accompanied by his father and four brothers, he embarked upon a weeklong hunting trip in northern British Columbia. 

The four men depicted in Epoch are John Brocke and three of his brothers, trekking through a burnt forest beneath the watchful eye of a rescue helicopter.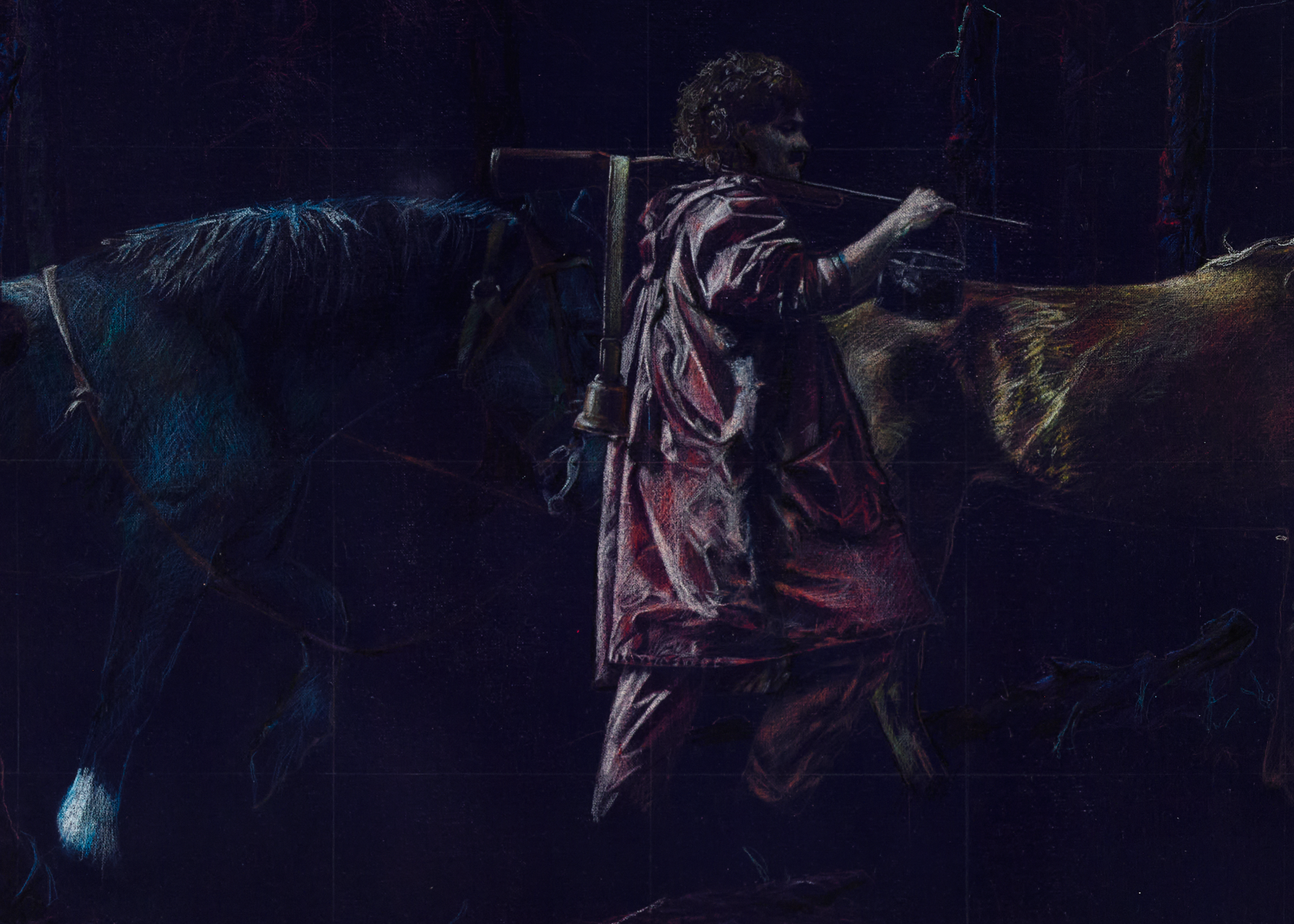 Brocke's self portrait shows him in a red slicker, leading his horse.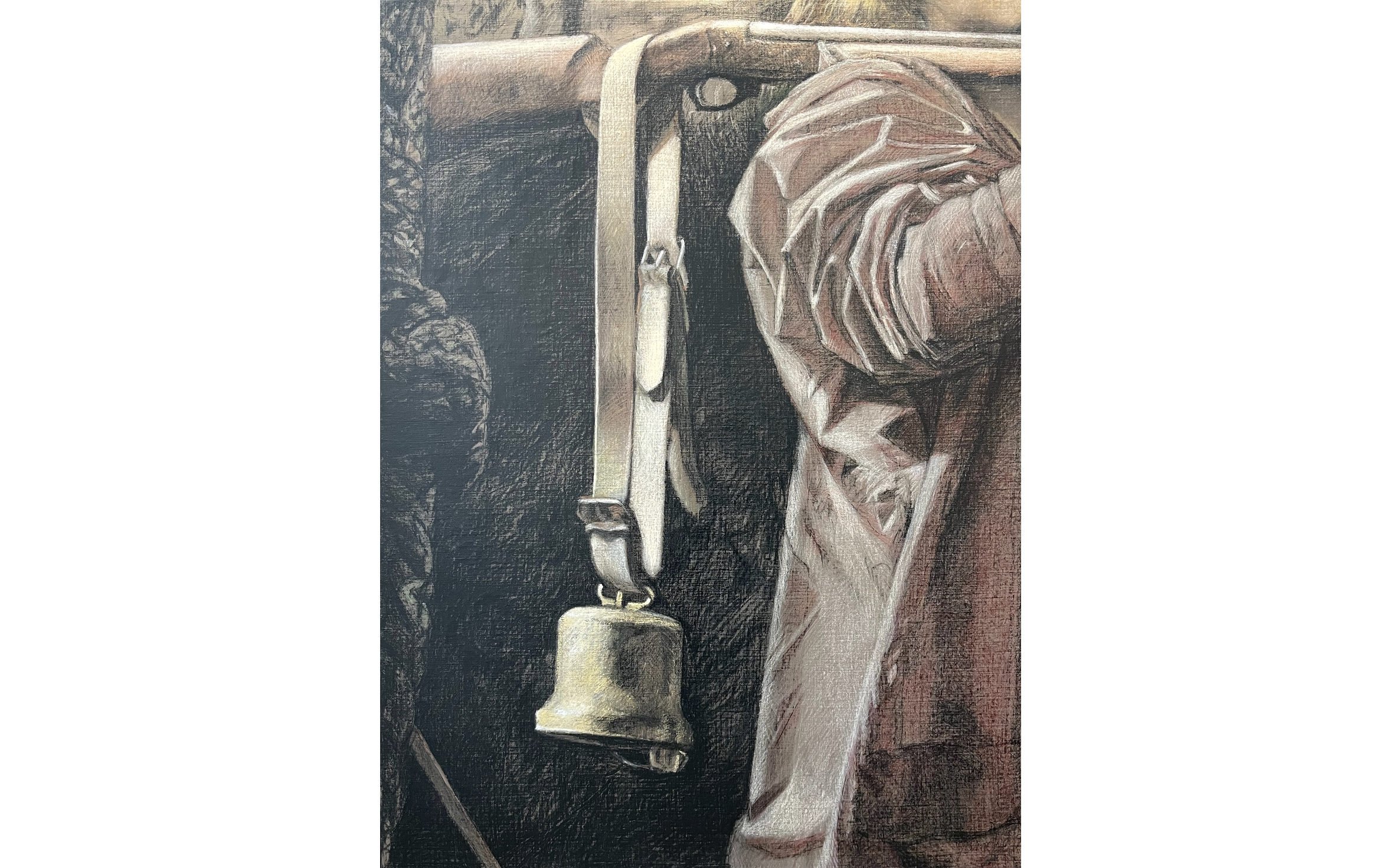 A smaller study detailing the grazing bell that Brocke carries on the hilt of his rifle. 

Here we see details of the crow and helicopter that inhabit Brocke's sky. The crow detail from the finished painting was used on the album cover for Hymns of Heaven & Earth: Music of Peter-Anthony Togni.

Epoch, 1991 – 1992
Oil on Linen, 72" x 180"
The finished painting—Epoch—was part of the Glenbow Museum's 2015 retrospective Myth Making: The Art of John Brocke, and is presently on display at Bow Valley College in Calgary.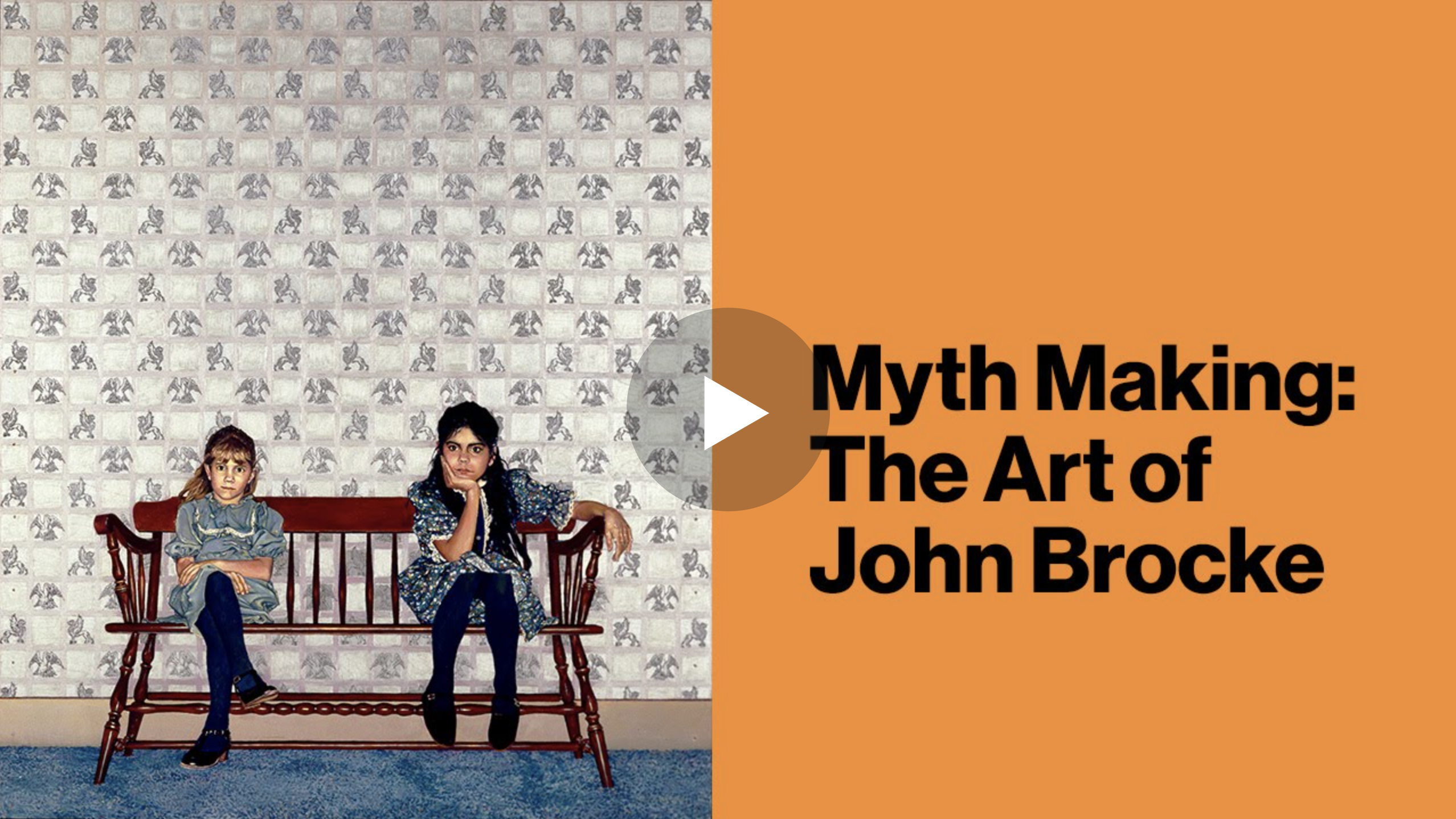 This short film captures the perspectives of Glenbow's guest curator, Douglas MacLean, and Brocke's widow, Anna Gardner, as they reflect on the themes presented in Brocke's work.
John Brocke was born in Edmonton in 1953, raised in both Edmonton and Dawson Creek. He lived and worked in Calgary and later in Annapolis Valley, Nova Scotia where he tragically passed away in 2009 as a result of an automobile accident.

A graduate of ACAD, he also taught and inspired many students at the institution. With his large scale, extraordinary, realist canvases of small, textured brush strokes, combined with his ability to capture beauty in the ordinary and mundane, Brocke has made a lasting and significant contribution to Canadian art.